The Demogram - April 27, 2022
The Demogram
46th District Democrats' Newsletter - April 27, 2022
---
Thornton Creek Alliance Panel: "How to Move the Needle" Thursday, April 28 at 7:00pm - Virtual Meeting
"How to move the Needle" at the intersection of Housing, Transportation and Environment policies. The panel will be looking at City, State and national policies and how you can make a difference as they come together in your neighborhood. Our own Representative Gerry Pollet will be joining a panel with: Katherine Lynch, Aquatic Ecologist with Seattle Public Utilities; and David Moehring, AIA, UW Capital Planner, Seattle Urban Forestry Commissioner. Gerry will be sharing his perspectives as a legislator, regional environmental group leader and local activist.  Photo courtesy of Thornton Creek Alliance
To register and for more info:
https://docs.google.com/forms/d/1Wh9D1l9ieLZtjhphYKNIdW4O32DrDWylwQDT07AEsH8/viewform?edit_requested=true
---
Last day to join the District to participate in the Endorsement Meeting!  Sunday, May 1, by 11:59pm
To vote at the 2022 Endorsement Meeting, you must be a member on or before May 1, 21 days in advance of the meeting.You can join as a new member with an individual membership, or every member of your house can join with a household memebership.  All members 18 and over on or before election day (November 8, 2022) can vote at the endorsement meeting. 
Click here to join the 46th District Today!
2021 members may join up until 10:00am on the day of the meeting, but we do ask that you join earlier, of possible.  A huge bottleneck in registration on the morning of the meeting will only delay the start of the meeting for everyone.
The 2022 Endorsement Meeting will be held online via Zoom, starting at 11:00am, Sunday, May 22, 2022.  The link will be posted on the calendar closer to the meeting.
Photo credit: 46th LD Democrats
---
Full Platform amendment package submitted to State Convention!
47 Amendments sent to State Convention Platform Committee on April 25.  After meeting every day for nearly a full week, the members of the 2022 Convention delegation from the 46th District developed, prepared, edited and submitted a full package of amendments, additions, and strikes for the 2022 Platform draft.   A coordinated effort with other districts will prove to reduce duplicate submissions, and also, the 43rd and 32nd LDs were kind enough to carry some additional amendments when we had exhausted our open spots. 
Kudos go to Hunter Brown, the 46th's delegation Platform Representative, and chair of the platform effort in the 46th.  Lori Mahieu, Christy Wood and Andrzej Montano rounded out the documentation team assisting Hunter with tracking all of the work.   Tara Gallagher, Sarajane Siegfriedt, Pat Tressel, Julie Conklin, Christy Wood, Lori Mahieu, and Marc Auerbach were the top volume amendment drafters, and Bryce Cannatelli, Lori Shelden, Debby Nissen, Lisa Rivera Smith, Jordan DeMaria, Pam Dalan, K. Kelly, Andrzej Montano all contributed amendments and editing to the document.  Julie Anne Kempf coordinated with other LDs to share our extra amendments and get them submitted.
An excellent effort by all!  Way to represent the 46th District!
---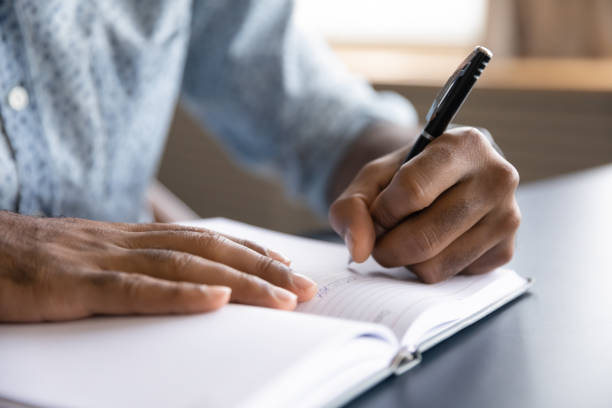 Save the Dates!
Wednesday, May 16 - May 20 - Candidate Filing Week
Candidates for public offices, as well as candidates for Democratic Precinct Committee Officers (PCOs) will be filing for office with the King County Election Office from 8:30am on Monday to 4:00pm on Friday.
Wednesday, May 18 at 7:00pm - 46th District Meeting, via Zoom
Monthly Meeting with candidate forum for County Prosecutor and State Senate.  Link posted on the 46th LD calendar 10 days before the meeting.
Sunday, May 22 at 11:00am - Annual 46th District Endorsement Meeting, via Zoom
Don't miss the major endorsement meeting for the 46th District Democrats! Link posted on the 46th LD calendar 10 days before the meeting.
Wednesday, June 15 at 7:00pm - 46th District Monthly Meeting, in-person or Zoom, to be determined
Possibly our first in person meeting - still to be determined.  But mark your calendar!  Program to be announced. Link posted on the 46th LD calendar 10 days before the meeting.
Saturday, June 25 - ALL DAY - In person or virtual, livestream for members to observe
Washington State Democratic Convention, Tacoma, WA. Delegates from all over the state will come together in-person in Tacoma, and virtually from everywhere to discuss issues, adopt a Platform and Resolutions, and hear from amazing VIP party speakers. Will be made available as a livestream to members who wish to watch our 47 delegates represent our district!  More details as we move closer to the date!
Join us! Democracy is not a spectator sport!